Outdoor Retreats
These full day/overnight programs, at nearby locations in the lap of the nature are specially for art-lovers,where we travel together to nearby destinations to capture the landscapes on canvas.
There is no better feeling than sitting with your sketchbook on your lap, the sun warming your back as you marvel at the brand new landscape before you. Stunning scenery, unusual sounds, and sweet aromas carried on a balmy breeze… The stimulation of a different place, a change of scene can bring out the best in an artist, and bring out the best artist in you.
Short excursions for plein air painting sessions.
Usually involves travelling to near-by picturesque spots and capturing them on your canvas
Impacts better than standard closed room sessions
Timelines and schedules can be worked out based on theme and specific requirements.
All the arrangements for travel, food and stay will be taken care of, so all you have to do is turn up and paint. We will give you all the care and attention you and your hidden talents deserve.
Methodology followed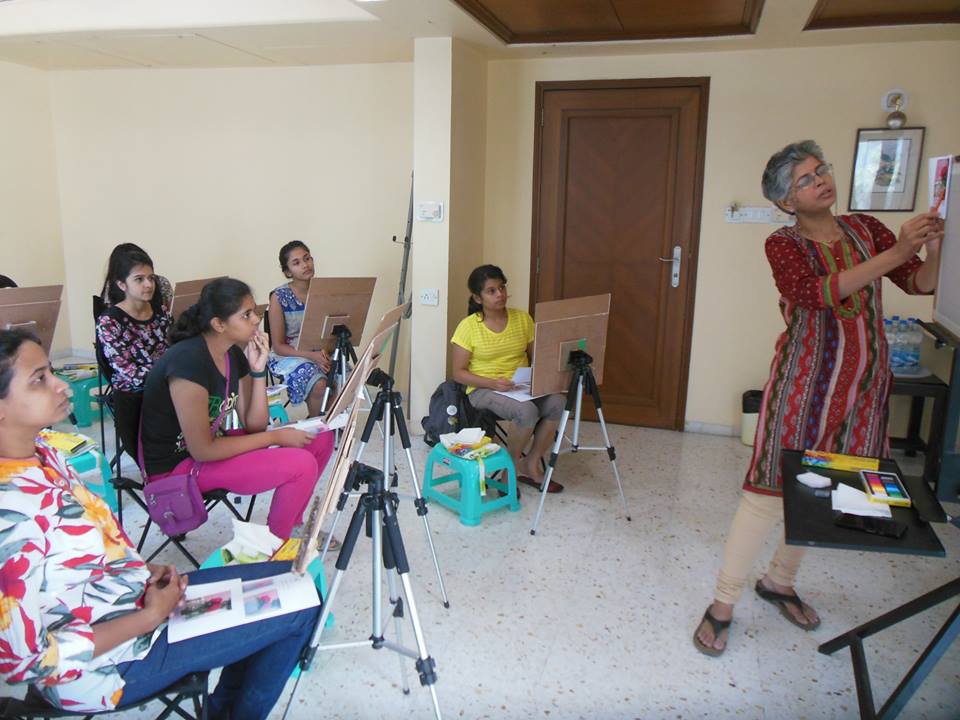 Introduction to the medium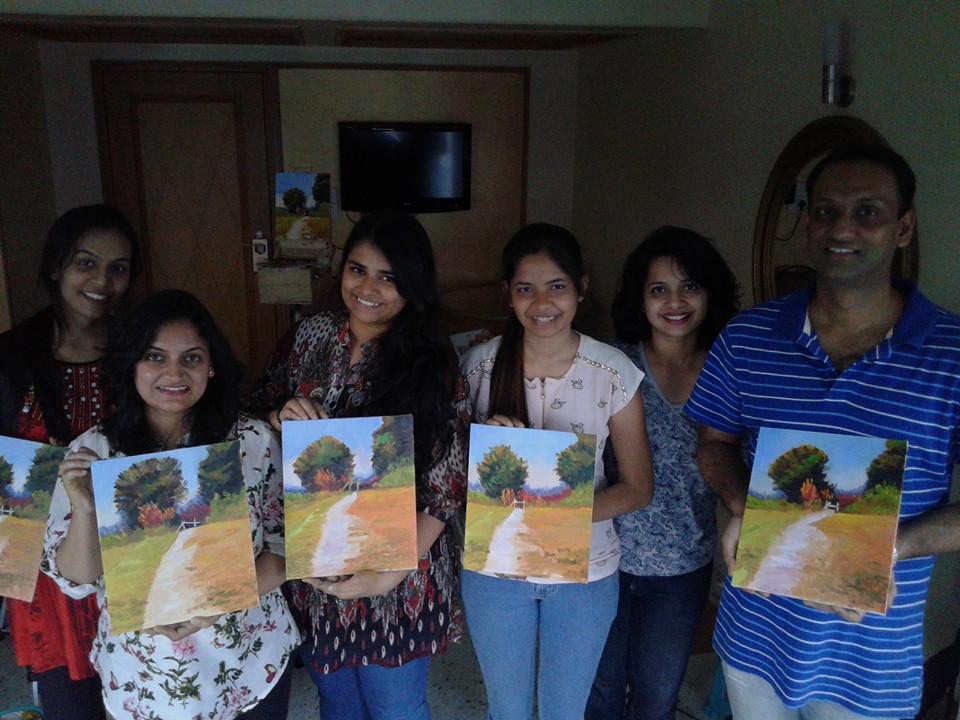 A highly interactive session with participants and the artist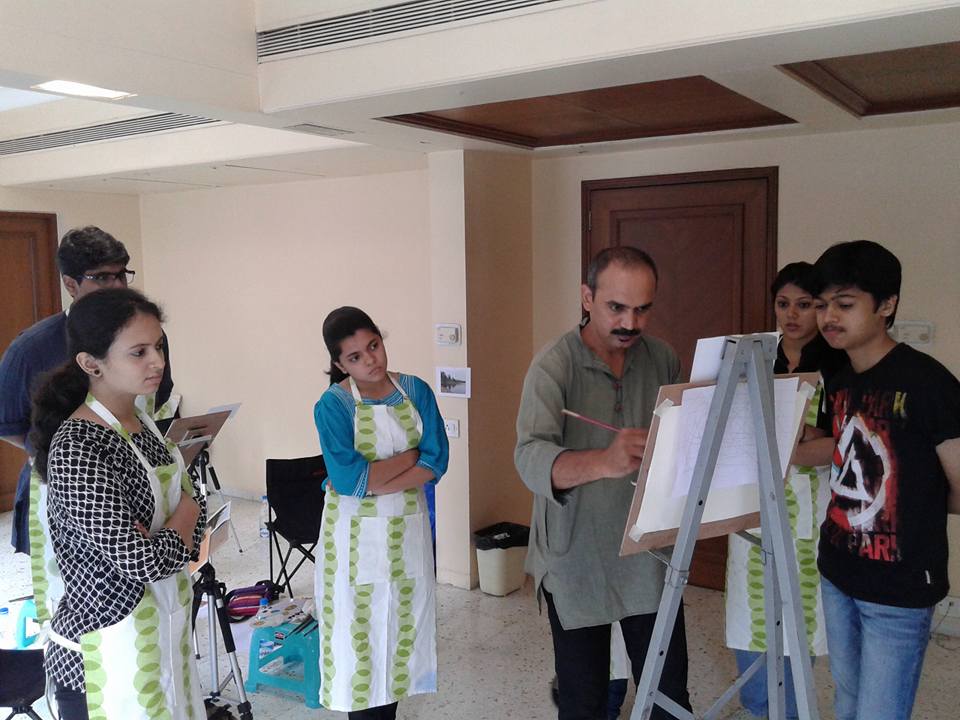 A thorough step-by-step demonstration of all aspects of the artwork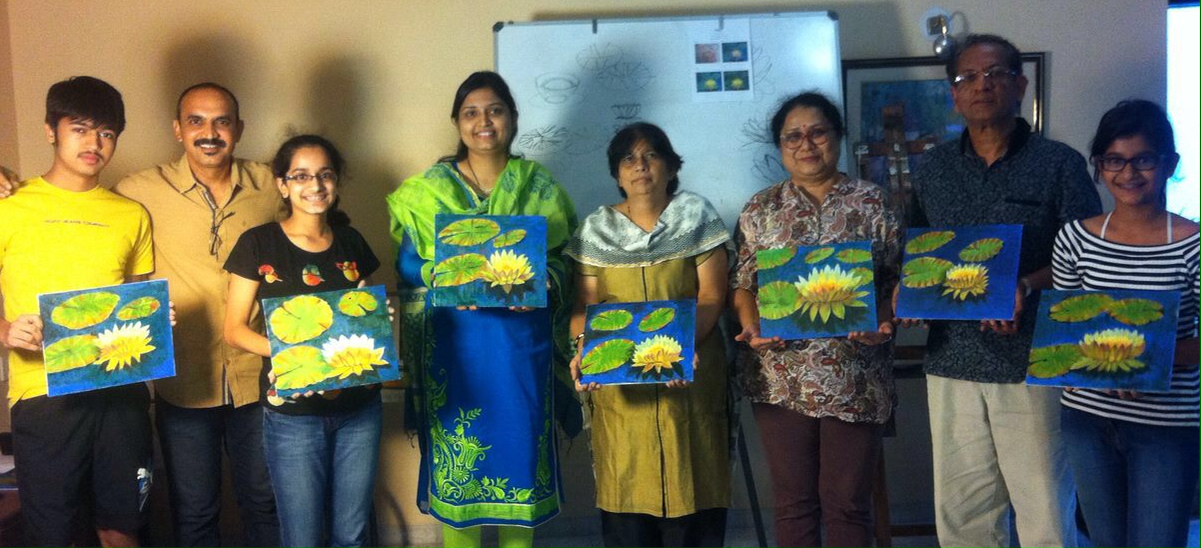 We help you explore the therapeutic qualities of art expression.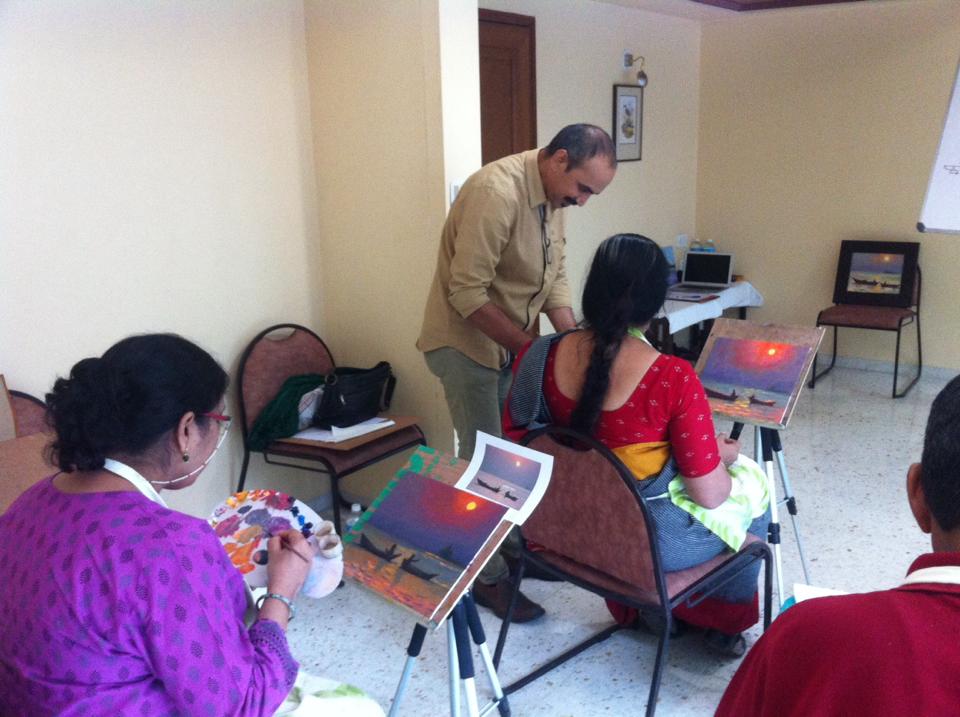 Individual attention is given to each participant throughout the session