Full Day Session
Art workshops are the places where you get to create your own master piece with options of oil, acrylic, water or pastel colours
Full day sessions are organised at some reputed hotels in the city.
Option to choose as per your favourite medium of painting and learn the basics from domain experts.
All art material and accessories would be provided. You walk in empty handed and walk out carrying your master pieces.
The full day art workshops are inclusive of refreshments and tea/coffee, which would be served at the venue itself.
Methodology followed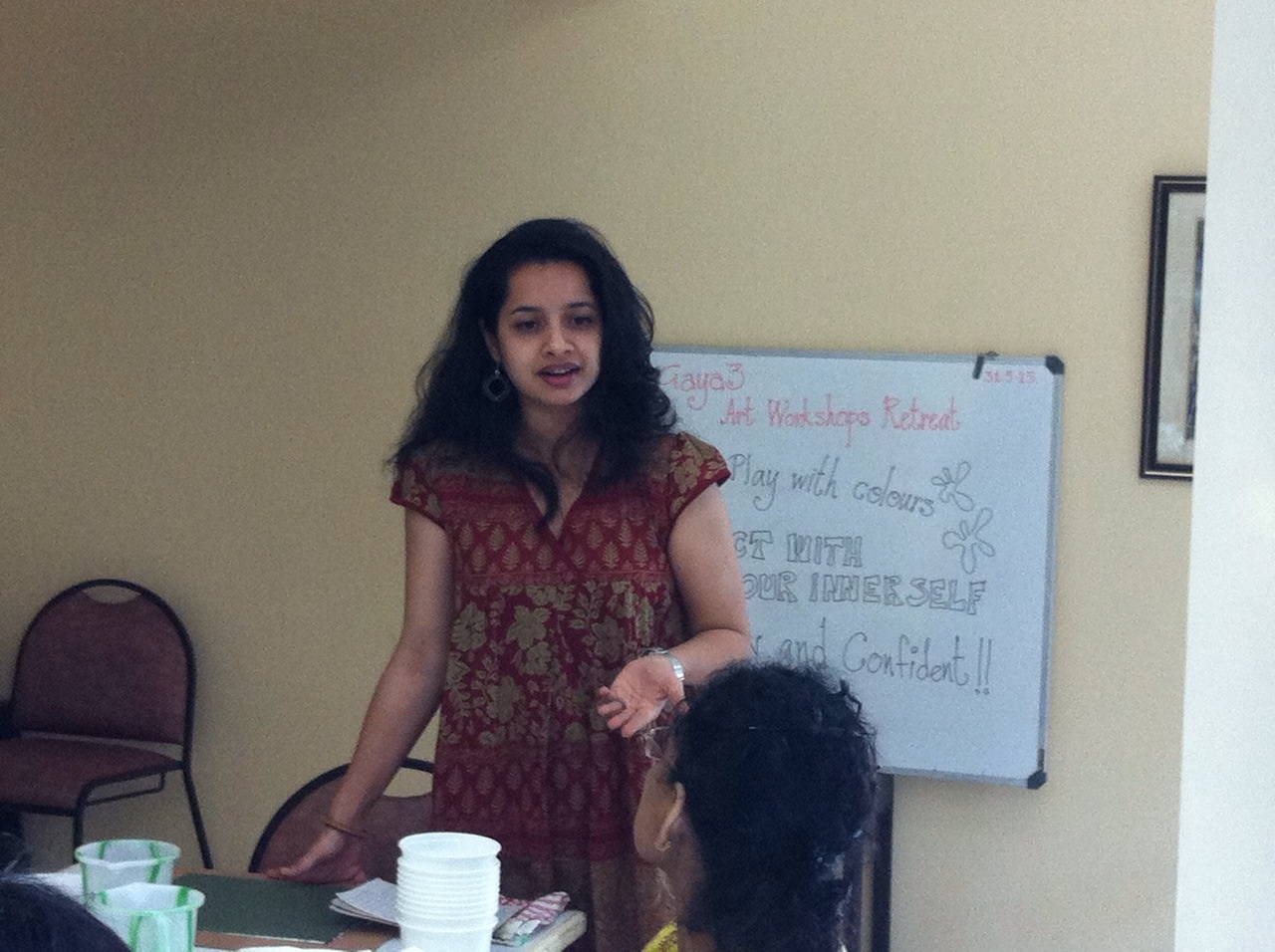 First step in the art workshop: Introduction to the medium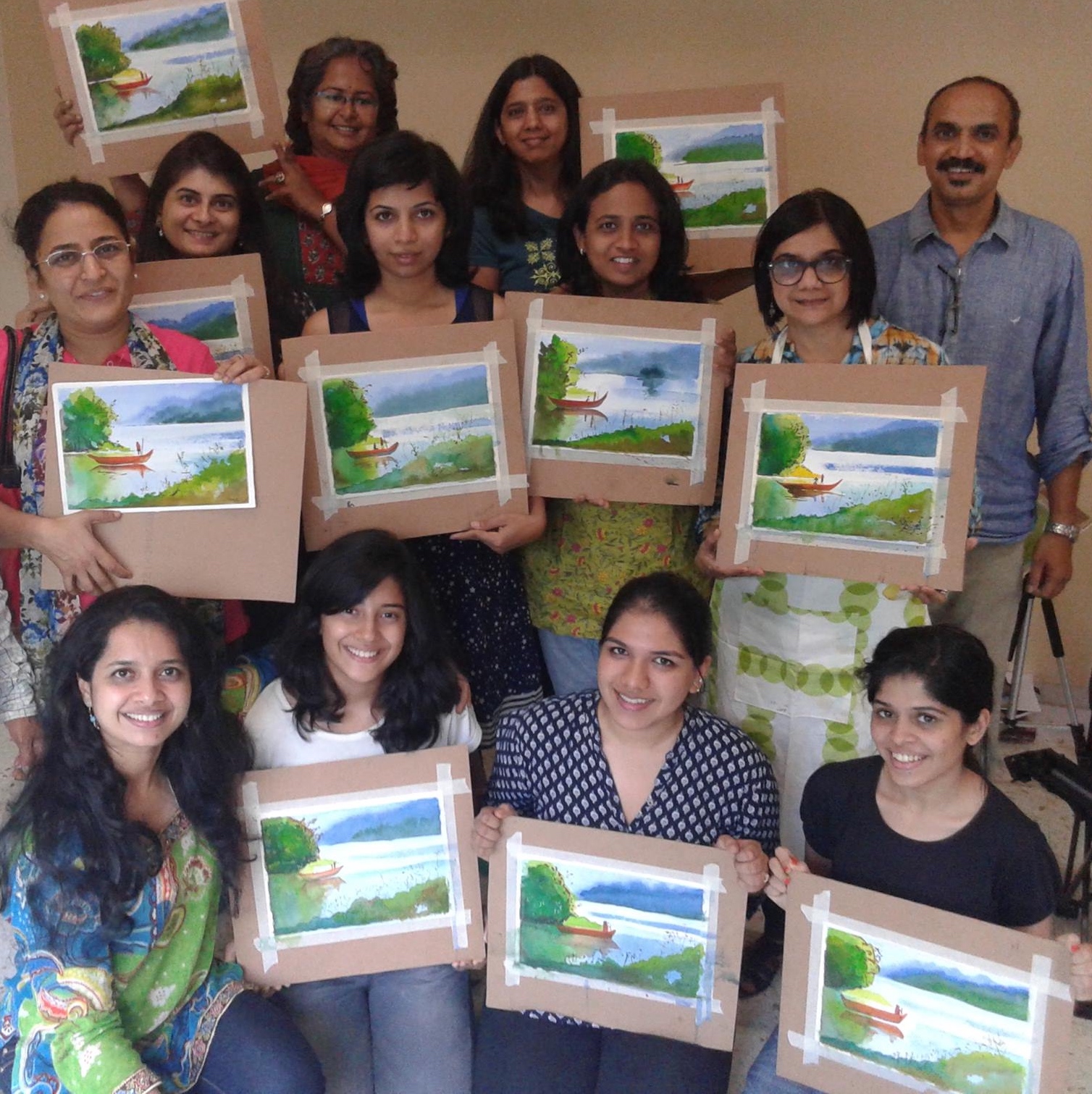 We help you explore the therapeutic qualities of art expression.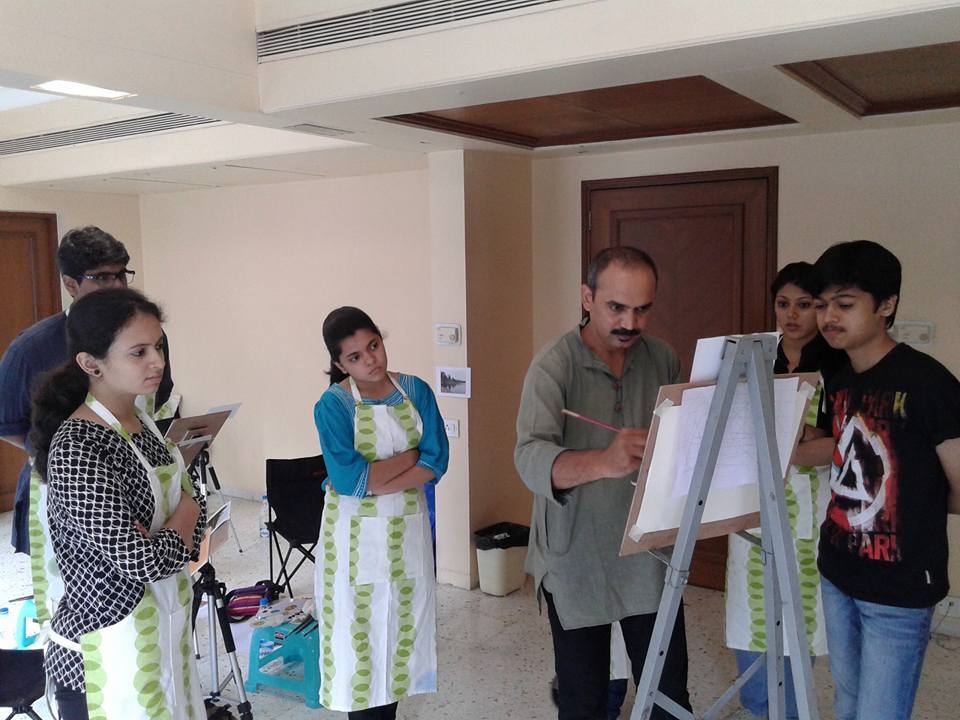 Art workshop session contains a thorough step-by-step demonstration of all aspects of the artwork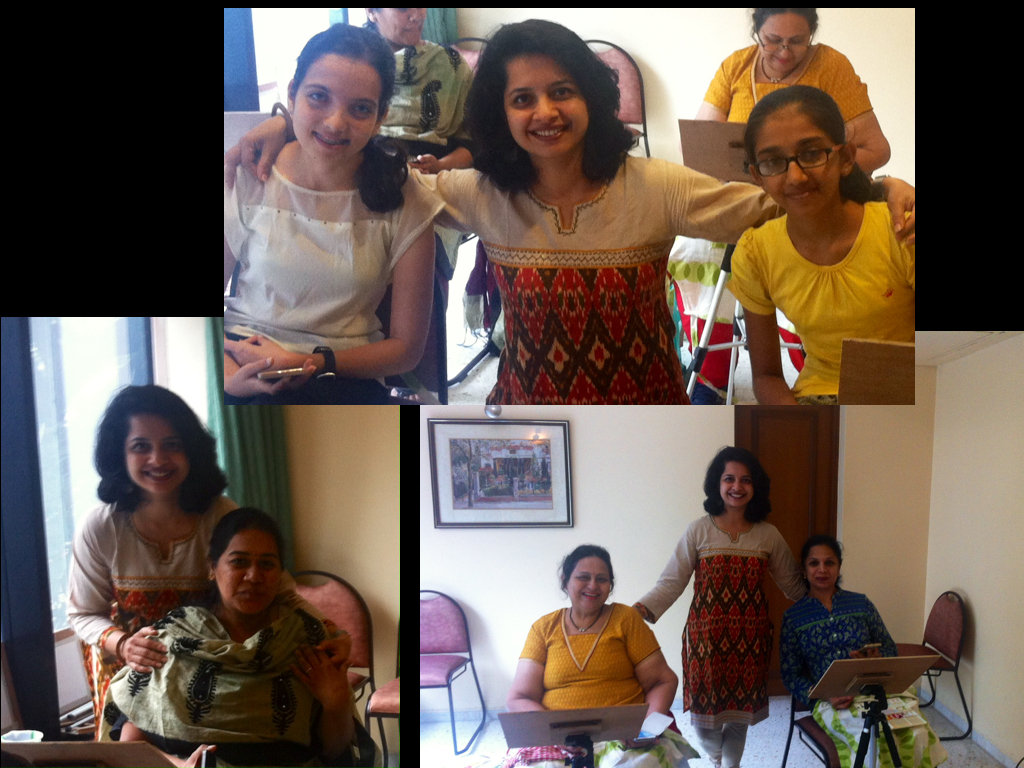 A highly interactive session with participants and the artist during our one of the art workshops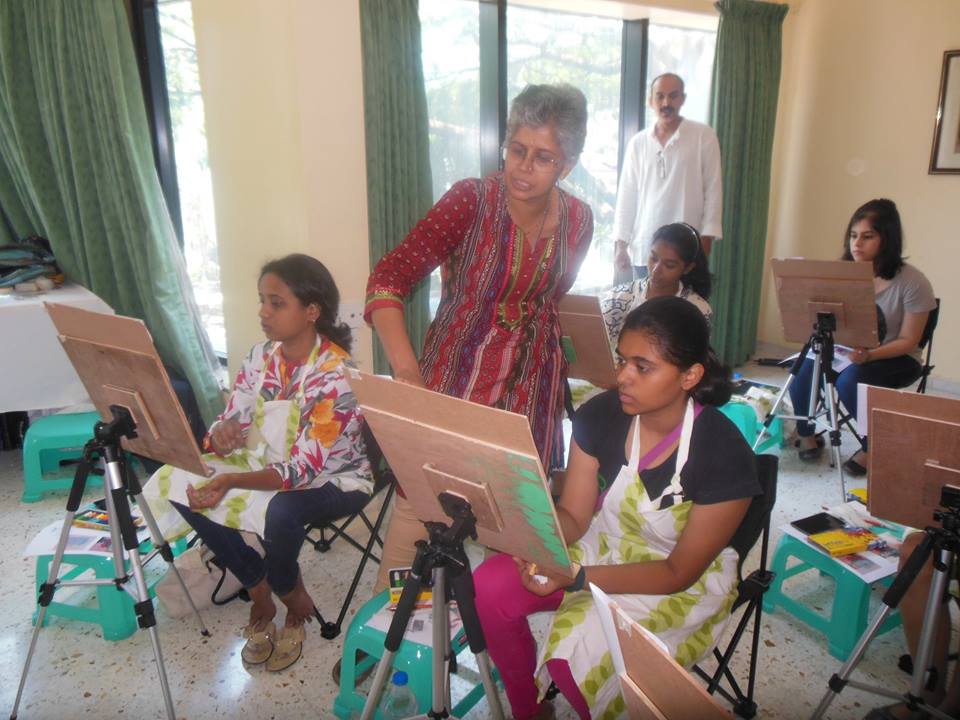 Even if it is a group session, we see to it that during the workshop an Individual attention is paid to each participant throughout the session